Main Street Animal Hospital is proud to serve the Victoria, TX area for everything pet related. Our Veterinary hospital is overseen by experienced Veterinarians Dr. Travis Schaar, DVM and Dr. Mallory Schaar, DVM.
Our team is committed to educating our clients about how to keep your pets healthy year round, with good nutrition and medical recommendations.  Main Street Animal Hospital stays attuned of the latest advances in veterinarian technology and remembers that all pets need to be treated with loving care in every check-up, procedure, or surgery.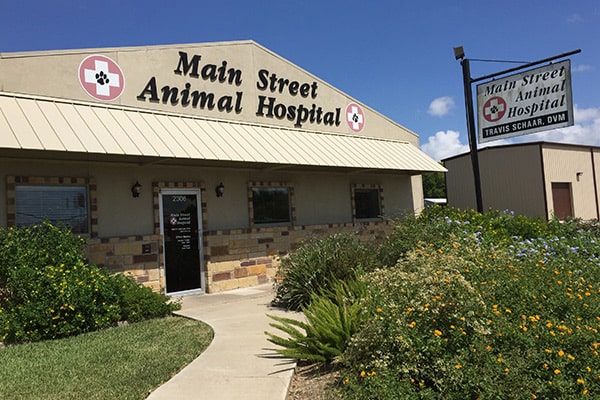 February is National Pet Dental Health Month!
Receive $20 OFF Dental Cleanings in February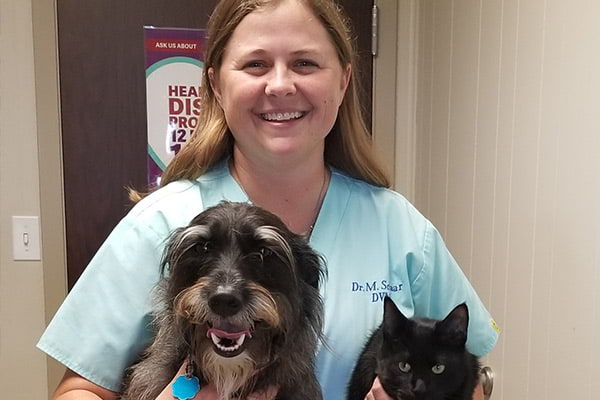 Dr. Mallory Schaar, DVM
Dr. Mallory Schaar is a fifth generation Victoria county native. Growing up rodeoing throughout her life and raising animals for 4-H projects and being influenced by her father, she always knew she wanted to be a vet. She received a Bachelor of Science in Rangeland Ecology & Management at Texas A&M University and then received her Doctor of Veterinary Medicine from Ross University in 2014. She then moved back to Victoria to practice with her dad, Dr. Travis Schaar. Dr. Mallory lives with her wife, Kristy, and pets Cooper and Marbles in downtown Victoria. In her spare time she enjoys riding her horse (team roping), hunting, & just being outdoors. She is a member of Gulf Coast Veterinary Medical Association. Dr. Mallory can't wait to meet your family member and treat them as her own.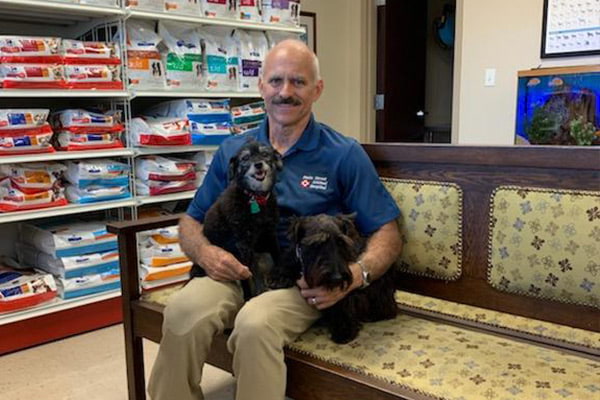 Dr. Travis Schaar, DVM
Dr Travis Schaar is a fourth generation Victoria county native. Born & raised on a cattle ranch with animal 4-H projects kindled his interest and love of animals. He married Toni having 3 children Morgan, Mallory & Taylor. After receiving a Bachelor of Biomedical Science and a Doctor of Veterinary Medicine from Texas A&M University in 1986, he moved back to Victoria to eventually open Main Street Animal Hospital. The hospital offers routine care, dentistry, surgery, and emergency services. Dr Travis Schaar's philosophy is to treat the pets as one of his own loved pets. He will always be honest to offer all options to maintain a happy healthy companion. His success has been achieved due to his caring dedicated staff which offers the same personal care. An example of his devotion to his patients is the opening of The Pet Resort on Main which offers the ultimate experience including daycare, grooming, lodging with activities, and training. While at home he spends his time with 2 dogs, 2 cats, 6 miniature donkeys and 3 horses.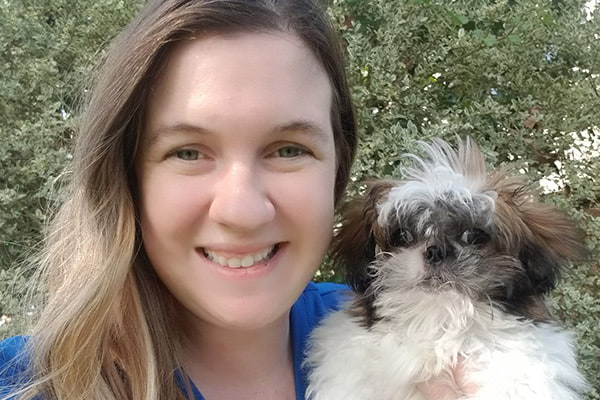 Macy Ryon
Macy came and joined our team at the end of 2017. She has worked with animals for 6 years prior to working at our hospital. She currently resides in Victoria with her husband David and their 2 children, Jacob and Jayden. In her spare time she enjoys spending time with her family and taking her kids on adventures. She has 2 dogs, Bociggy and Ted who are both rescues from the local pound and enjoys fostering for local rescues when she can.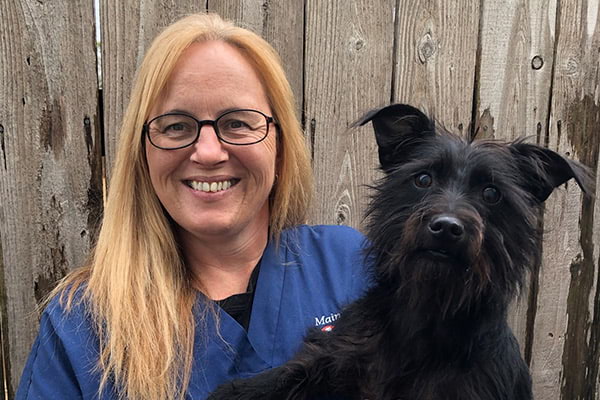 Melissa Hogan
Melissa has been with MSAH originally since 2006, she left and pursued a career in grooming but returned to our family in 2009. Melissa currently lives in Victoria with her 2 sons, Dylan and Kyle. In her spare time her hobbies include camping with family and going on evening walks with her dog Happy.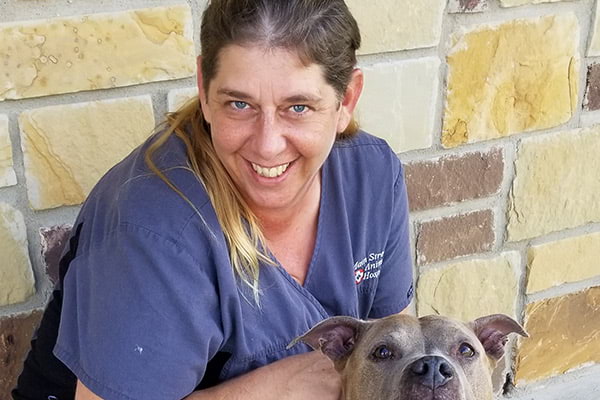 Chauna Walters
Chauna joined our team in June of 2018. She has worked alongside animals for 15 years from wildlife rehabilitation, to an exotics clinic in Indiana, and with small animal rescues in the state of Texas. She currently lives in Victoria with her 3 children Kaylee, Ally and Emily. When she is away from work she enjoys traveling with her daughters.
Blair Ziegler
Blair has been a part of the MSAH family since 2014. She resides in Victoria with her adorable daughter Sadie and their pets Clifford, Willie, Waylon, Lefty and Pancho. In her free time she enjoys working with the bee hives on her land, and going on adventures with her daughter.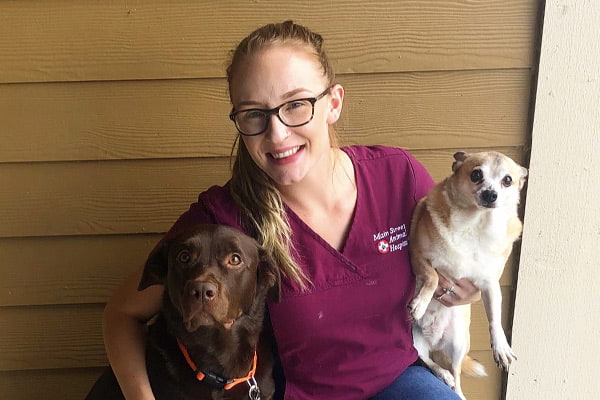 Shi-Anne Brown
Shi-Anne joined our time in June 2019. She has 3 ½ years experience prior to joining our team in the Veterinary field. She is currently taking college courses at The Victoria College. In her spare time she likes to workout and go walking with her 2 pets Max and Foxy Momma.
Veterinary Technician Assistants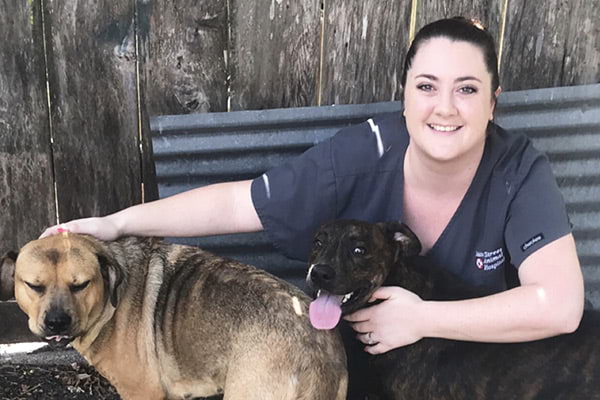 Karlee Reeder
Karlee is one of our newest tech assistants. She was born and raised in Victoria and resides here with her wonderful husband, Will and their daughter, Amelia. She rescued both of her family pets, Darla and Maggie. Karlee was a stay at home mom for 2 years and is ecstatic to be a part of our family here at MSAH. In her spare time she enjoys cooking for her friends and family.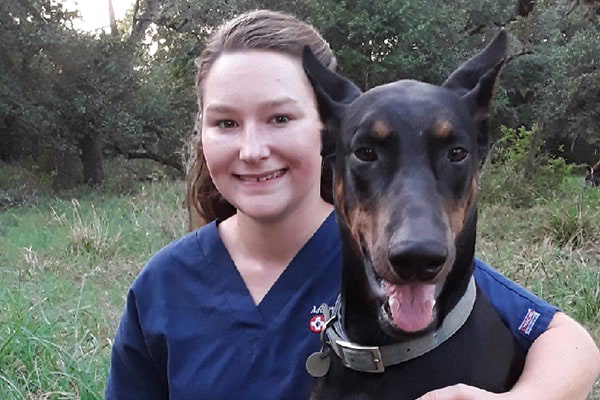 Kristen Prichard
Kristen became a part of our family in August of 2019 after graduating from Victoria College with an Associate of Science Degree. She has experience with many different kinds of animals from working on her family farm. She goes home to a horse, a rabbit, a parakeet, a dog and cats. In her spare time she enjoys fishing, drawing, playing music and helping out at her church.